Network Pacific Recognised as Top 10 Real Estate Business in Australia
Posted on Monday, June 6th 2016
By NPRE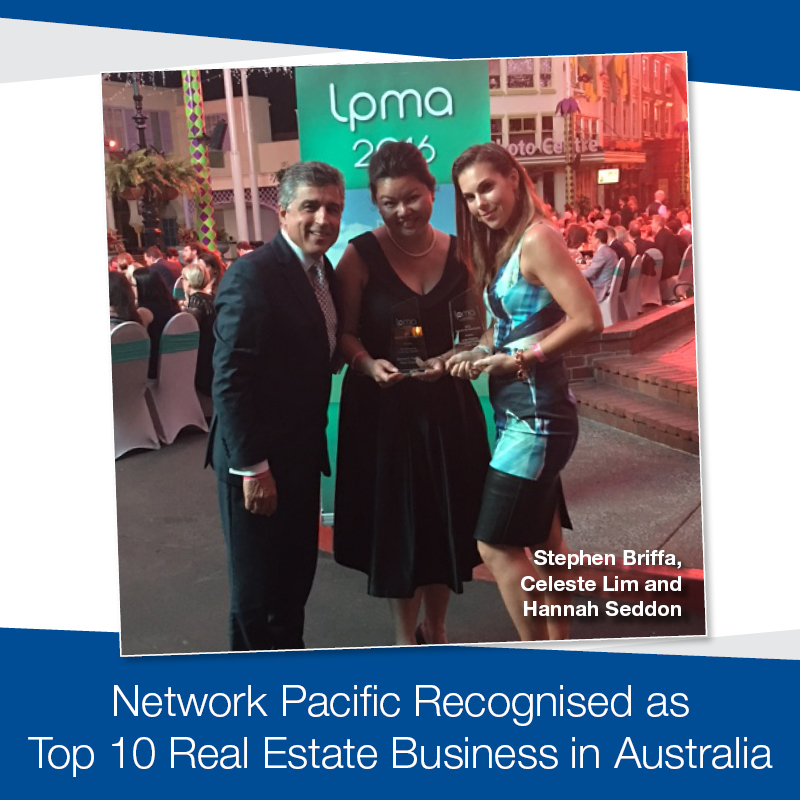 Network Pacific Real Estate is pleased to announce it has reached Finalist status in two categories of the upcoming REB (Real Estate Business) Awards:
National Award – Property Management Business of the Year – Metropolitan
National Award – Property Manager of the Year – Hannah Seddon
Finalist status means the organisation has been recognised as one of the top 10 Real Estate businesses in Australia in those two categories. The REB Awards are the premier benchmark for quality and recognition in the Australian real estate industry, and recognise the very best operators in the industry. The award winners will be announced at a gala dinner in Sydney on the 16th June.
The REB Awards finalist status comes off recent success at the LPMA (Leading Property Managers of Australia) Awards in April where Network Pacific Real Estate reached national finalist status in two categories;
National Award – Large Property Management Company of the Year
National Award – Excellence in Customer Service Award
Reaching finalist status means the organisation is one of the top 5 Real Estate businesses in Australia in those two categories.
Network Pacific fosters a culture of innovation and continuous improvement to ensure it remains an entirely customer-focused organisation. This has led to an extremely customer retention rate and high levels of customer service. We are very proud of our Network Pacific Real Estate team. Our dedicated Property Managers work extremely hard to ensure they deliver a responsive, personal and professional service that creates enduring business relationships. It is rewarding to be officially recognised in these two prestigious awards as proof that Network Pacific is a leader within the real estate industry and is one of Australia's top performing businesses.
Talk to an expert
Whatever your real estate needs, we have the experts to guide you on your journey
HOW CAN WE HELP YOU?